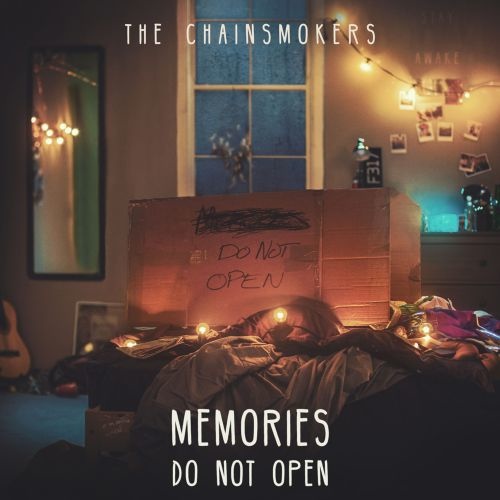 What have the artists said about the song?
This is the song that encompasses what it's like to perform every night for our fans and get lost in that moment. This song started with the beat. Think we put it on loop for three hours before even thinking of writing lyrics. We wrote this song with Dan Reynolds and were lucky enough to have Florida Georgia Line feature as the vocalists. This song is about a feeling more than anything and we hope it fills everyone who hears it with the feeling of inspiration that we get every night when we jump on stage.
(Resource:genius.com)
(以下不專業翻譯)
The Chainsmokers 他們自己怎麼說這首歌...?
(之後補更新 先放上歌詞翻譯 > <)
-------------------------------------------------------------------------------
[Chorus]
Run into the bright lights most nights, now or never
大多的夜晚都像這樣精彩的活著 現在不做就來不及了
Always and forever the last day alive
永遠像在活人生的最後一天
The last day alive
當成最後一天活著
[Verse 1]
Bottled up in adolescence
青春期時總是壓抑自己的情緒
Bottom up forbidden essence
由下而上被禁止的本質
Twisted up in adolescence
青春期時生活作息老是不正常
Waking up within your arms
在你的臂彎中甦醒
I feel alive and dangerous
這令我感到活著但也感到危險
You're dangerous, we're dangerous
你很危險 我們都很危險
[Chorus]
Run into the bright lights most nights, now or never
大多的夜晚都像這樣精彩的活著 現在不做就來不及了
Always and forever the last day alive
永遠像在活人生的最後一天
The last day alive
當成最後一天活著
[Hook]
Now or never, it's now or never
現在或永不 現在不做就來不及了
Now or never, it's now or never (the last day alive)
現在或永不 現在不做就來不及了 (像在活最後一天)
Now or never, it's now or never
現在或永不 現在不做就來不及了
Now or never, it's now or never
現在或永不 現在不做就來不及了
The last day alive
當成最後一天活著
[Verse 2]
Promises within the air
承諾在空氣中飄盪
Drowning in love affair
沈浸在戀愛關係之中
The night is young and we are young
夜還早著呢 就像我們也一樣還年輕
[Chorus]
Run into the bright lights most nights, now or never
大多的夜晚都像這樣精彩的活著 現在不做就來不及了
Always and forever the last day alive
永遠像在活人生的最後一天
The last day alive
當成最後一天活著
[Hook]
Now or never, it's now or never
現在或永不
Now or never, it's now or never (the last day alive)
現在或永不
Now or never, it's now or never
現在或永不
Now or never, it's now or never
現在或永不
The last day alive
當成最後一天活著
[Chorus]
Run into the bright lights most nights, now or never
大多的夜晚都像這樣精彩的活著 現在不做就來不及了
Always and forever the last day alive
永遠像在活人生的最後一天
The last day alive
當成最後一天活著
The last day alive
當成人生最後一天活著
[Hook]
Now or never, it's now or never
現在或永不
Now or never, it's now or never (the last day alive)
現在或永不
Now or never, it's now or never
現在或永不
Now or never, it's now or never
現在或永不
The last day alive
當成最後一天活著
The last day alive
人生的最後一天
The last day alive
當成人生的最後一天活著
***** All the English lyrics are from genius.com*****